Control your devices with your smarthphone and tablet
Check on your oven while away or turn on the waterheater on your way home
Interact with your home on Facebook chat
Receive alerts and ask it to do things for you
Monitor your energy consumption
Learn what you pay for on your electricity bill
All this through our website and our app
All you need is a regular WiFi router and an internet connection
Privacy and security are our priorities. All communications are end-to-end encrypted
Smart automation by defining rules in a if-this-then-that fashion
Schedule your garden lights by sunlight
Intuitive control with floorplan feature
Layout your devices by their actual location
Share devices with family and friends
Forget the old regular dumb wall plugs
Meet HAM plug, the smart choice
Left the lights on?
No worries, HAM LightSwitch to the rescue!
Want to control heavy loads like your waterheater or oven?
Control and monitor energy consumption on your electrical panel with HAM DinSwitch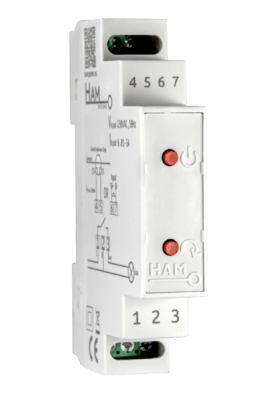 Most of the energy budget of a house is spent on heating and cooling
Get HAM thermostat, optimize your heat schedule and cut down costs
Our timeline
Inception
The idea of home automation is not a new one. However, there were not any products that made the home automation proccess easy and affordable. But in recent times, new technology breakthroughs allowed for the HAM idea to hatch and the road for mass market consumer home automation products to open.
Nov 14
First protoHAM
A rough working prototype with a homebrew board is complete. The first HAM was able to remotely turn a light bulb on/off and report power consumption ...roughly. Server side service quite unstable.
Mar 15
Placed in Smart Specialization contest
Our business idea was one of the winning ideas in the Smart Specialization contest that was organized by Drama Chamber of Commerce and Industry.
Oct 15
Company founding
We officially started operations as Home Automation and More Private Company!
Jun 16
Play store release
The HAM app for Android became available for download from the Play Store.Store Listing
Feb 17
Amazon Alexa skill release
The HAM skill for Amazon Alexa was released on the Skill Directory enabling voice controls.Store Listing
Apr 17
App store release
The HAM app for iOS became available for download from the App Store.Store Listing
Jul 17
HAM DinSwitch released
Our first hardware product, HAM DinSwitch, hits the european and domestic market!
Nov 17
About us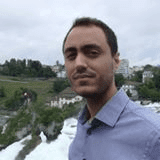 Panagiotis Pampalos
Co-Founder / CEO
Panagiotis is an Electrical and Computer Engineer graduated from Aristotle University of Thessaloniki, Greece. He is the business lead of HAM and a hardware developer. He is also a talented chess player and an avid sailor.
pampalos (@) hamsystems.eu

Lefteris Chatzipetrou
Co-Founder / CTO
Lefteris is an Electrical and Computer Engineer graduated from Aristotle University of Thessaloniki, Greece. He is responsible for the full HAM stack, from circuit design to web services. He enjoys video games and plays the guitar. More
lefteris (@) hamsystems.eu