Three-phase WiFi Energy Meter and Analyzer
HAM DinMeter3P
Do you pay a lot to your energy supplier?
Most people don't consider their electrical energy budget.
However, energy waste, especially in high consumption environments like commercial spaces can be as high as the cost of an employee.
It is definitely hard to quantify the amount of energy waste and energy consumption by "eyeballing" it.
And of course reduction in energy consumption is not always possible.
Energy data collection is a must in cases like these, just like smart automation.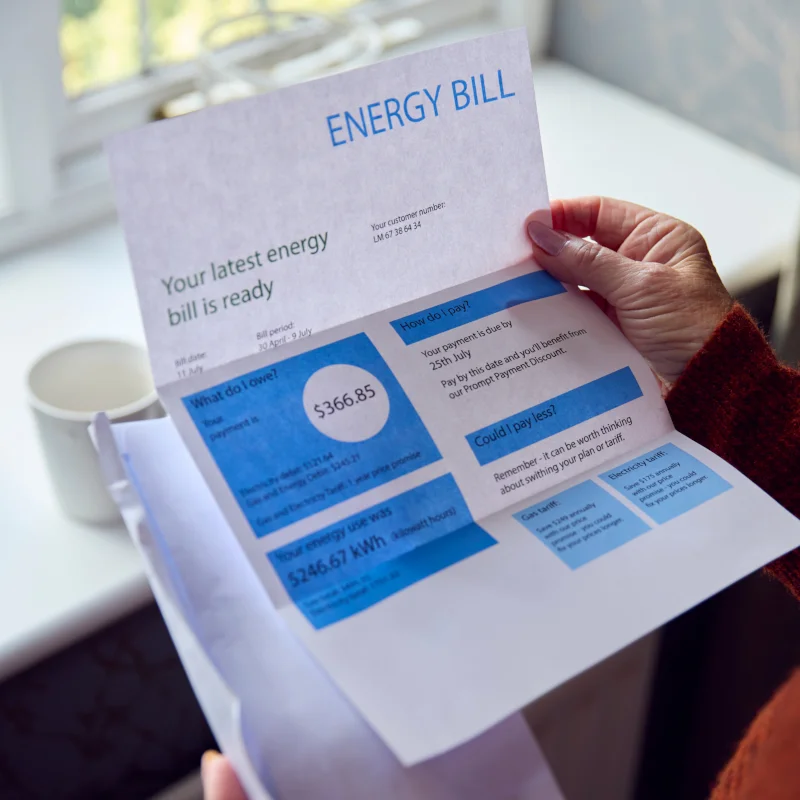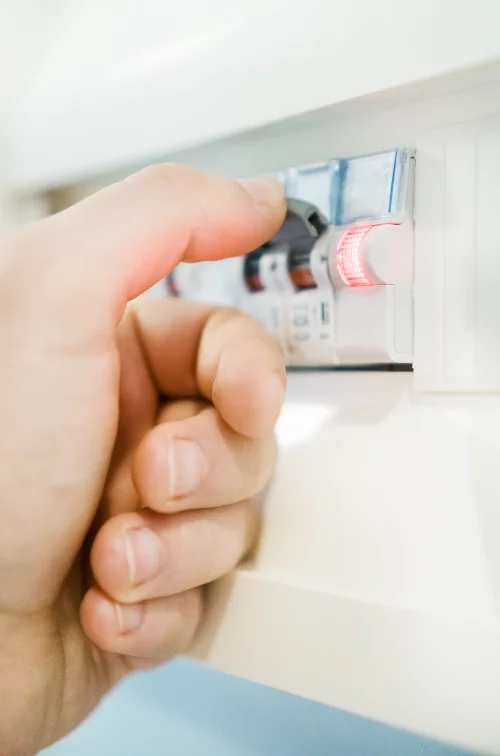 Do you know when you spend your energy;
Most energy consuming loads, in residential and commercial space are usually control through an electrical panel.
These include water heaters, electrical ovens, motors, industrial lighting etc.
80% of energy savings may be achievedμπο by focusing in metering and control these kinds of loads.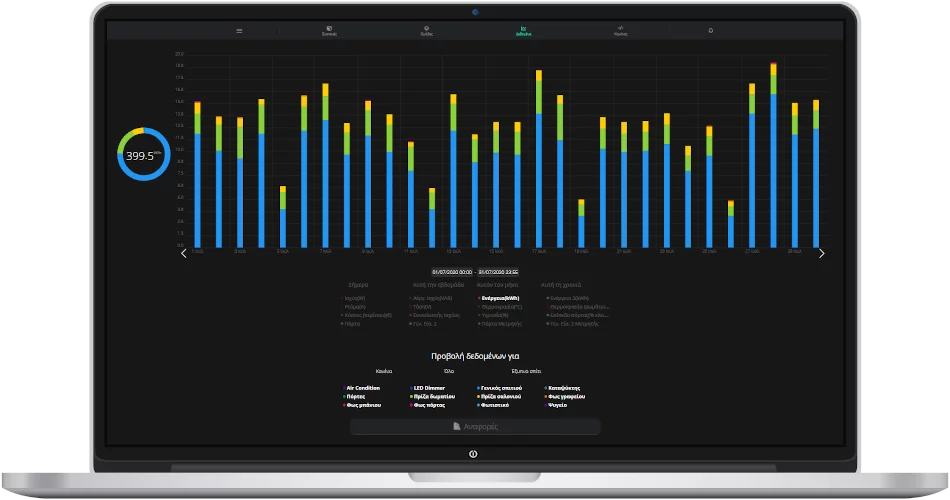 How can I save with Energy Metering?
One of our clients was "convinced" that he was a victim of electricity theft. Within 24 hours from our installation, he realised that he was using the electrical heating excessively. After reducing the heating by speaking to the staff, he was able to save 32%, and payback the energy metering system, in just one month!
Just by knowing about your energy consumption patterns, you can save energy without even having to setup automation or control.
Energy bills don't have enough information, frequency and responsivity to lead you to useful conclusions.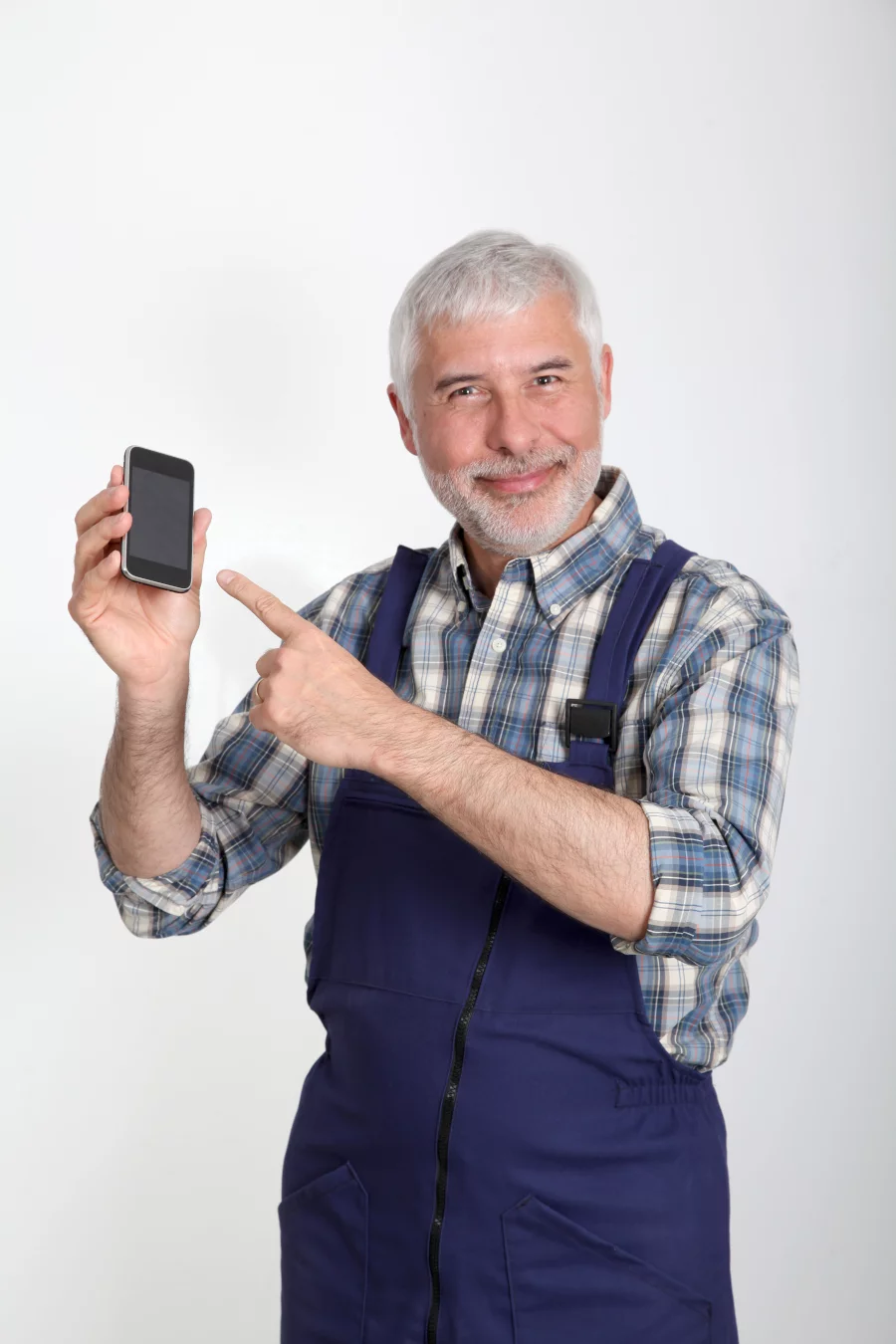 It's easy
Installing our systems is so easy, that it can be installed by any electrician.
The only requirement is a Wi-Fi with Internet connection. HAM DinMeter3P connects directly with our Cloud, no central hub required! No port-forward or dynamic DNS.
Energy metering and datalogging in three-phase mains
Measure energy in real-time per phase and in total.
Datalogging of historical data free forever in the cloud!
Electrical analysis in real-time per phase and in total of current, voltage, active and reactive power, total harmonic distortion and more. Discover targeted moves to optimize your energy efficiency like installing filters and power factor compensation!
Set notification and action rules when limits are exceeded in current, voltage, energy comsumption or any other value that HAM DinMeter3P measures.
Share with other users with leveled acccess.
Programmatic access and integration with API.
Click add to cart and start saving on your energy bill!
Requires installation on your electrical panel by an electrician
Current clamps with 1:1000 turns ratio for energy consumption metering up to 80A. Contact us for larger currents!
2 years warranty
Secure Checkout
Made in EU
30-days money back guarantee
Are you a host on AirBnB?
Reduce your guest stay costs with our solutions for AirBnB hosts
Frequently Asked Questions