Control Your A/C from anywhere, anytime with WiFi
HAM RemoteAC
with
Room Temperature and Humidity Sensor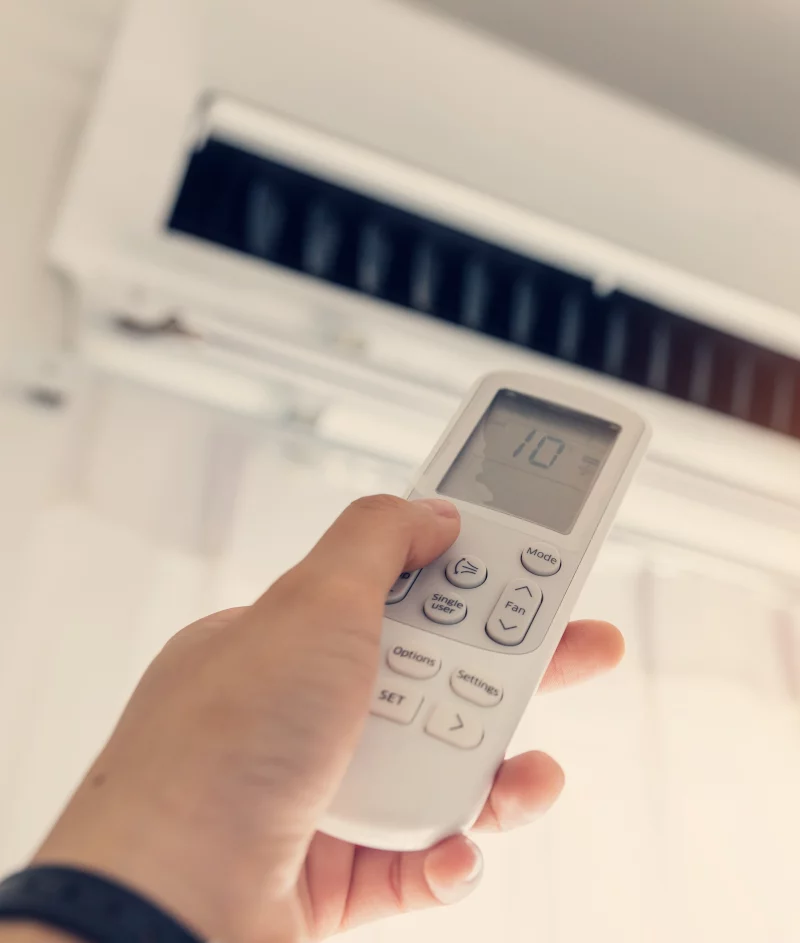 You have done this before
Air Conditioning, Space Cooling and Heating, is a must have for any home, workplace, vacation house or rental.
Room conditions affect your mood, productivity and well-being.
A lot of people set their Air Conditioners to extreme temperatures hoping that they will work faster.
However, this is a common misconception. Most A/C units work with a simple thermostat and every space simply needs its time.
This will only make the Air Conditioning unit work for longer, even beyond the point it is comfortable or depending on the space never stop running.
According to Eurostat, Space heating and cooling accounts for 63.6% of energy consumption in homes and offices.
Let's be honest, If you ever stayed at a rental or hotel, you have left the A/C or heating running the same way, even while away from the room, at least once in your lifetime.
If you rent your space on AirBnB or similar platforms, your guests also do this all the time.
Leaving the A/C running will cost you money and make you feel uncomfortable.
Save money and Gain Comfort
According to ANSI/ASHRAE Standard 55, Thermal Environmental Conditions for Human Occupancy, during summer, temperature should be in the range 22.5-26°C and during winter, in the range 20-23.5°C.
You should just set the A/C temperature in this range and start the unit at the right time.
With HAM RemoteAC you can start your A/C from anywhere, at any time, to return to a nice cozy home.
You can also set time schedules for starting or stopping to never forget it running, or work according to your schedule.
Air Conditioner thermostats usually work with on-board sensors, that are unavoidably inaccurate because they measure the temperature where the indoor units are installed, not in the actual space where you are.
They can only make an educated guess at best.
Thanks to HAM RemoteAC's on-board temperature and humidity sensor, you can know the temperature where it matters and can optimize based on that, with easy to use If-This-Then-That style rules.
You can cut your energy consumption on heating and cooling by A/C or remote controlled heat pumps by 20%+, depending on your usage AND be more comfortable at the same time.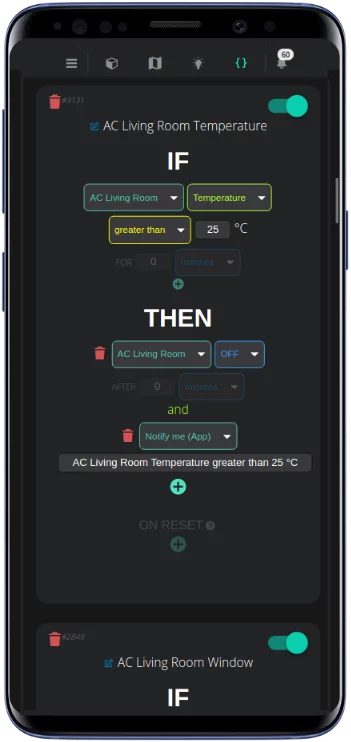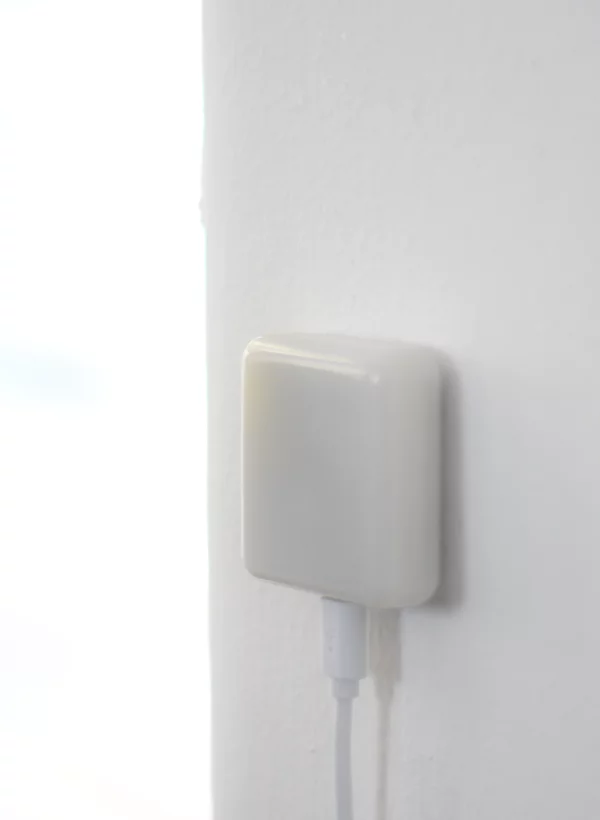 It's easy
Setup is so easy, it is literally Plug & Play.
All you need is a Wi-Fi network with Internet connection.
HAM RemoteAC communicates with the A/C unit just like the remote control does, using infrared light.
Place the device anywhere inisde the room where there is a line of sight with the A/C (range is 6m).
HAM RemoteAC is powered via microUSB (just like a phone charger-included).
Setting the Wi-Fi credentials with the app takes a couple of minutes
After that, you select your brand and scan for a codeset that works. Thousands of codesets are already supported and we are adding more!
With HAM RemoteAC you
can control A/Cs from anywhere, at any time
can set up schedules for turning on or off.
can set up rules based on the HAM RemoteAC sensor or any other reading from other devices from our catalog.
can set the allowed modes and temperature settings for your Air Conditioner.
will know the actual temperature and humidity of your space at any time.
can share control of your A/C with others. Export activity/use reports.
can view historical data that will give you insights on how heating and cooling works in your space.
If you have an Air Conditioner and pay the bills, it is a no-branier
Click on Add to cart to start saving and optimize your environment.
Do you also have a water heater?
Optimize your energy consumption and save even more on your electricity bill with HAM DinSwitch
Are you a host on AirBnB?
Reduce your guest stay costs with our solutions for AirBnB hosts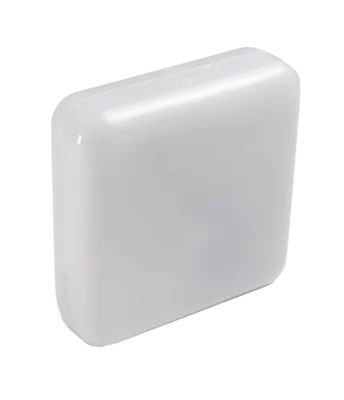 A must have for your Air Conditioner
Works with any A/C that is controlled with an IR remote control
Android, iOS, Web app
Up to 6 time schedules, that can be activated once, repeat or work based on the day of the week
Range 6m line of sight
High accuracy temperature and humidity sensor on board
Temperature accuracy ±1°C
Relative Humidity accuracy ±4%
2 years warranty and support
WiFi 802.11b/g/n 2.4Ghz
Access and sharing control with READ, WRITE, ADMIN levels
Floorplan views
Groups
Free cloud data logging forever
AI suggestions by hamOS™
Power supply by micro-USB adapter (included)
Over-the-air firmware updates
Open API access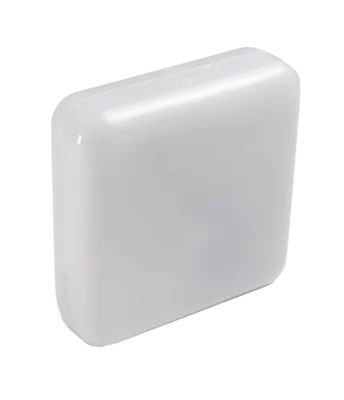 30-days money back guarantee
2 years warranty
Made in EU
Secure Checkout
Frequently Asked Questions