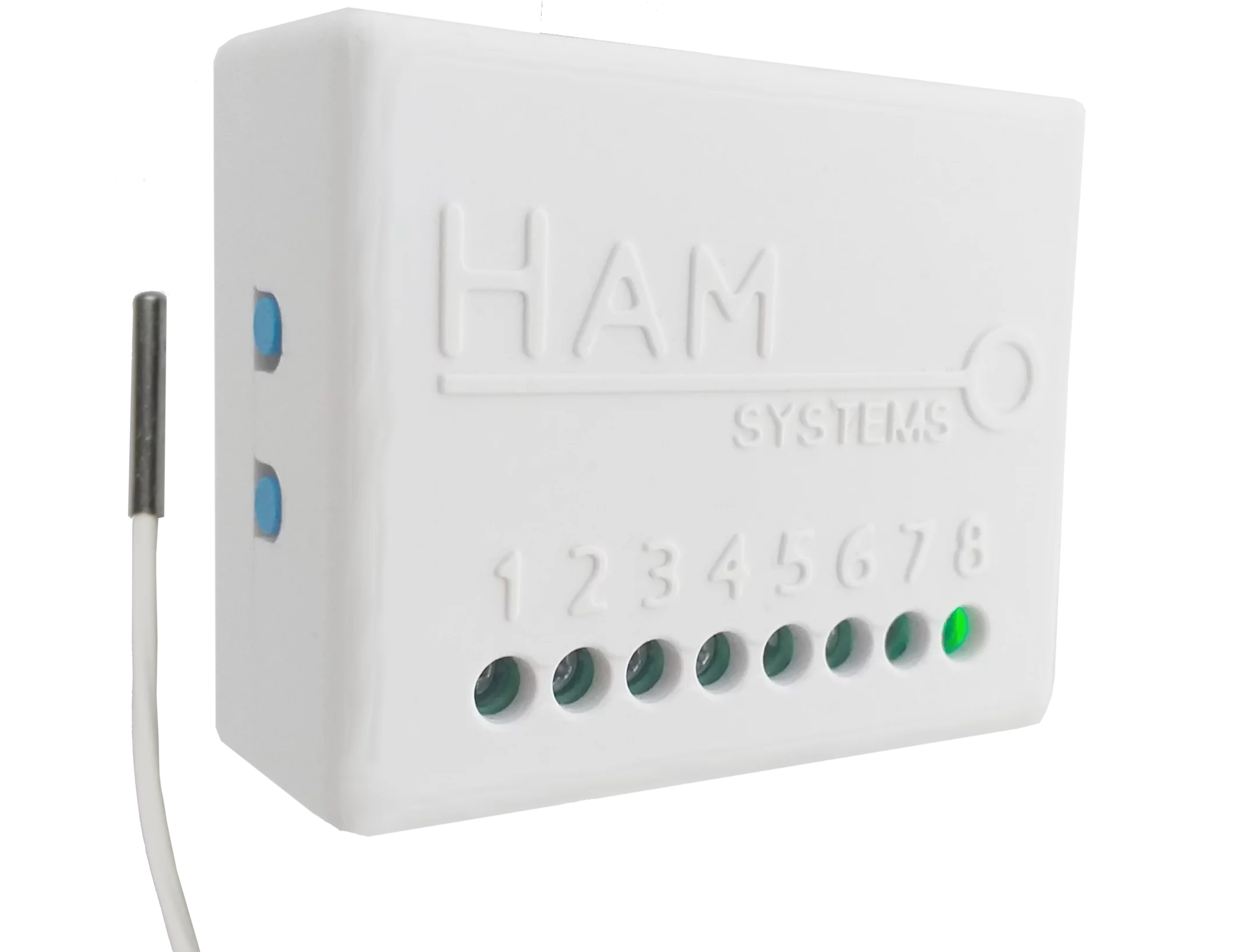 80.00 €
69.00 €
with VAT 85.56 €
Volume discounts
Add to cart
One-time fee, our software is free
HAM ThermoSense
HAM ThermoSense is a temperature data logger designed for commercial environments.
It logs temperature with high time resolution, allow you to generate reports easily, and get notified when something goes wrong.
What can ThermoSense do for you

Ensure the quality of your products
View real-time temperature of your fridge space where a temperature probe is placed, temperature and humidity of where the device is installed and status of up to 2 doors
View historical data for all the above with a high sample rate
Save you time. Generate reports in .pdf or .csv (Excel compatible) formats for regulatory or other use
Get alerts when temperature is off-limits, door is left open and others via SMS, e-mail, push notification and phonecalls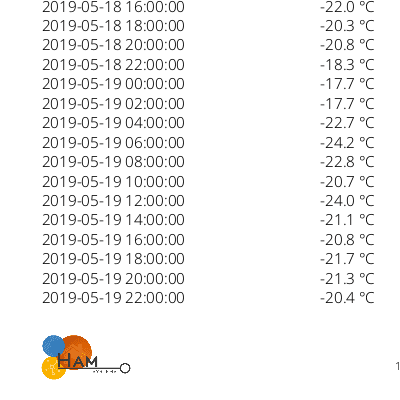 HAM ThermoSense helps you with regulations
HAM ThermoSense allows environmental monitoring in real-time and historically
You, or your technician, will get notified when the conditions get off limits. Phonecalls are harder to miss than conventional alert methods!
Generate reports that comply with food and health safety regulations in pdf format
Technical Stuff

Works with 5 VDC, with micro-USB or terminal connection
Works with PT-100 temperature probes (one is provided)
Internal temperature and humidity sensor
2 dry contact inputs, e.g. for magnetic door sensors
Dimensions: 5.5x4.5x2.2 cm
Works with WiFi, no hubs required!
Frequently Asked Questions